Belvo is providing a set of webhooks to help you build a more proactive and immersive experience for your customers.
A webhook is a web callback that Belvo can use to send notification events specific to a link, for example when new transactions are available or when the credentials are not working anymore.
The webhooks are only working for recurrent links with bank institutions.
We currently notify the webhook on two events:
new_transactions_available: whenever there are new transactions available for a recurrent link
invalid_credentials: whenever a recurrent link credentials are not working anymore
You can setup your webhooks from your dashboard:
Go to the Configuration section of the dashboard and the "Webhooks" tab.
Click to "Add Webhook"
Fill the form to add a new webhook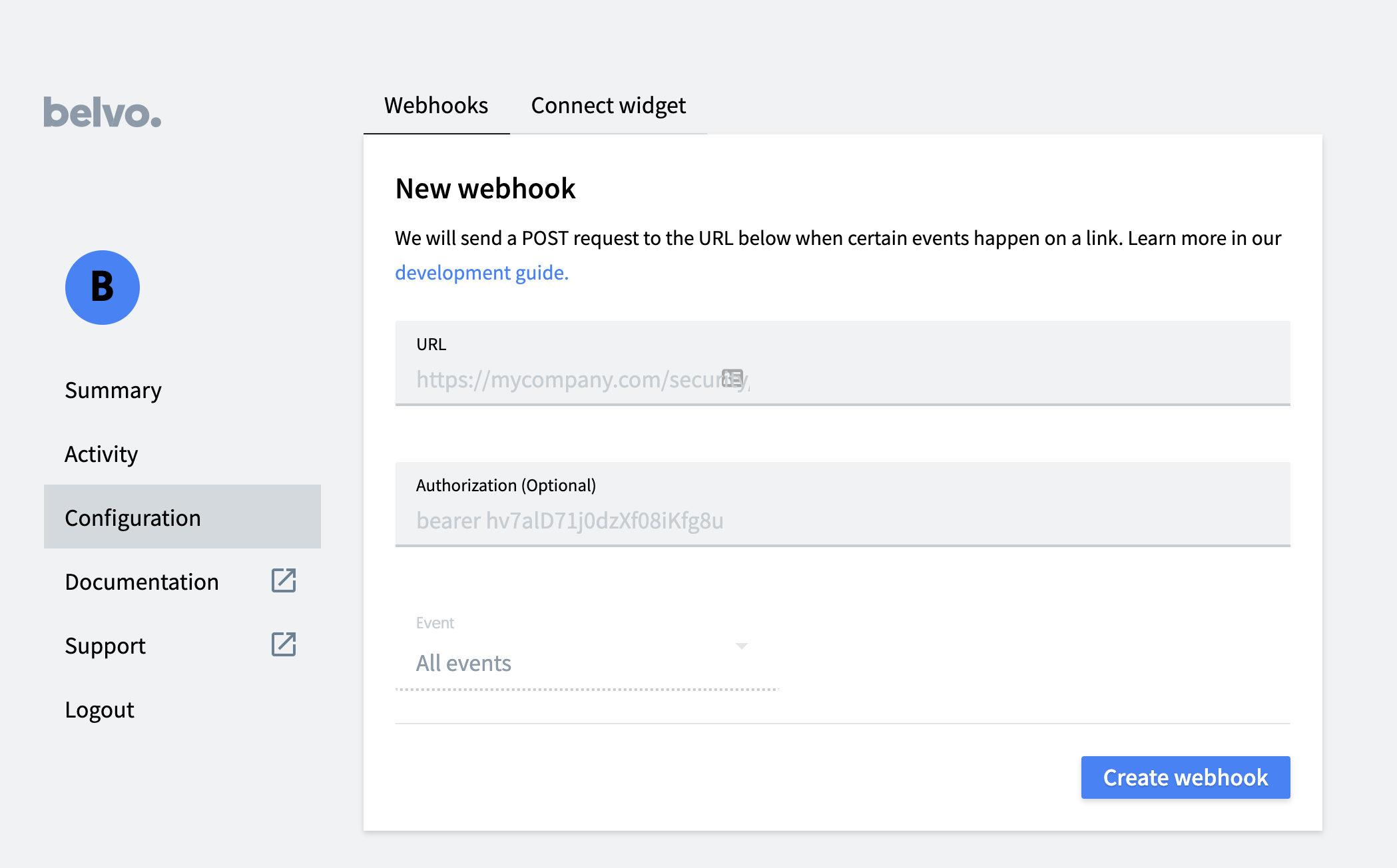 Your webhook is now setup and your application will be notified for next events related to your recurrent links.
You can find more details about webhooks in our dedicated developer guide.