API Key
An API key is a combination of a unique identifier and a password used to identify and authenticate your API calls.
Whenever you are making an API request, you will need to send your API key to validate the request. Otherwise, you will get a 401 error.
An API key contains two parameters: a secretId and a secretPassword
How to generate your API key
Once you have registered in our platform, you can easily create your API key from the Dashboard.
First, login into Belvo here and go to the Summary section:
Once inside, you can expand the "Secret key" section of the environment you want to generate a key: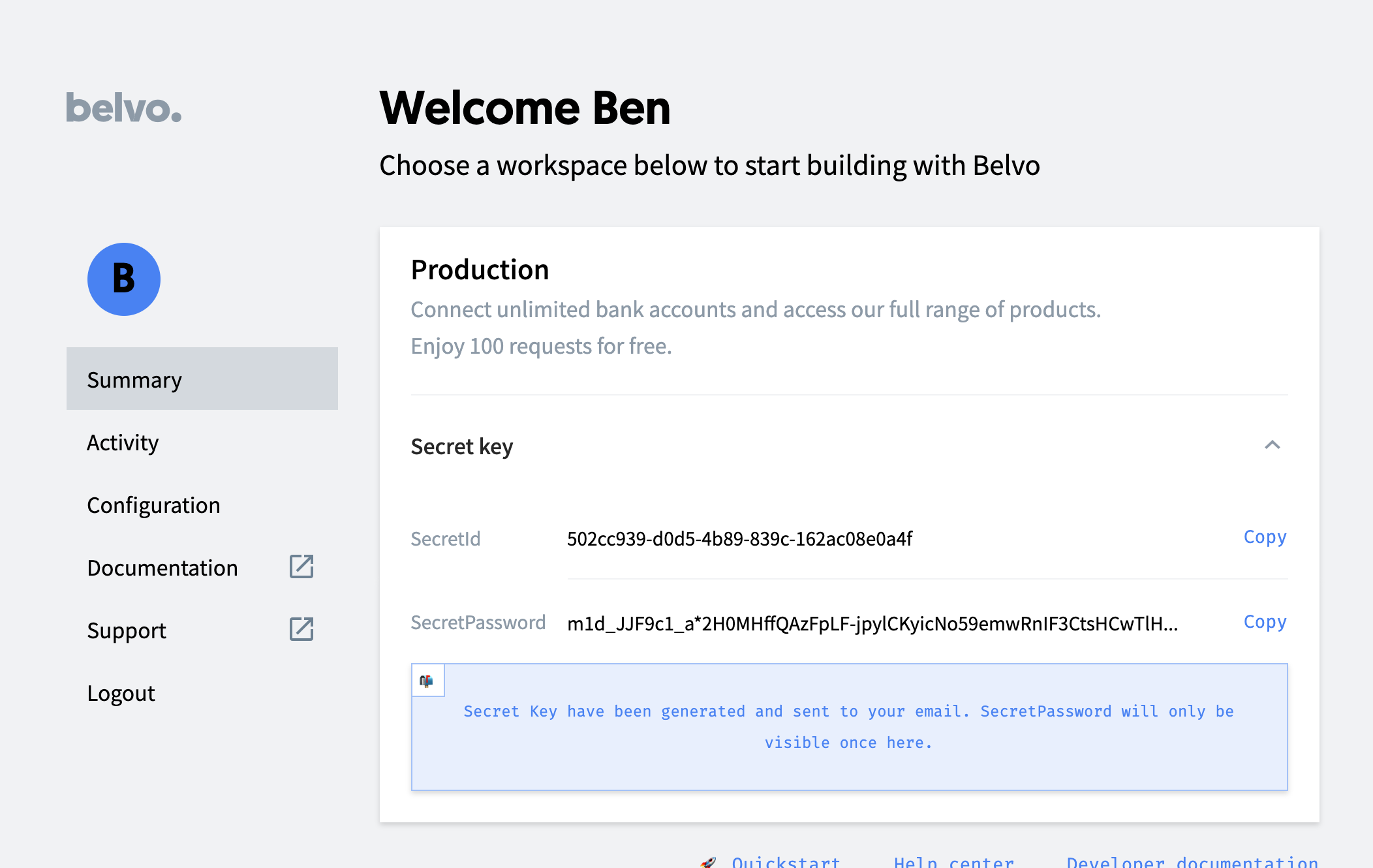 It will automatically generate a new secret key for you. You will also receive an email from Belvo with the secret key values: the secretId and the secretPassword.

For security reasons we will only show the password once in the dashboard and send it once and via email. Make sure you store it securely to be able to retrieve it later.